The aviation club is held after school every Wednesday until 4:45 p.m. This club lets you fly drones, and it also teaches skills you need if you want to get a job in the aviation field.
"If they're interested in aviation in any way and want to learn about it, I think it's a really unique opportunity," explains Jared Crump-Bertram, Century music teacher and aviation club advisor. 
The aviation club offers one-of-a-kind opportunities to learn all about flying drones and piloting in general. In addition to after-school activities, the club recently went to a drone camp at Colorado State University. 
"We actually had an opportunity to go to CSU and do this aviation and drone camp with a couple of our former eighth graders," says Crump-Bertram. "There seems to be a lot of interest. So we just started it up this year."
Jaxon Giles, an 8th grade student at Century and aviation club member, really enjoys participating in the club. He initially joined because of his interest in an aviation career.
"Something really cool about it is that you get hands-on experience in aviation. It's just fun, you know, to get to fly something," says Giles. "I started flying drones because the Aviation Club offered it, but mostly because I was looking to get a job in the aviation industry when I'm older."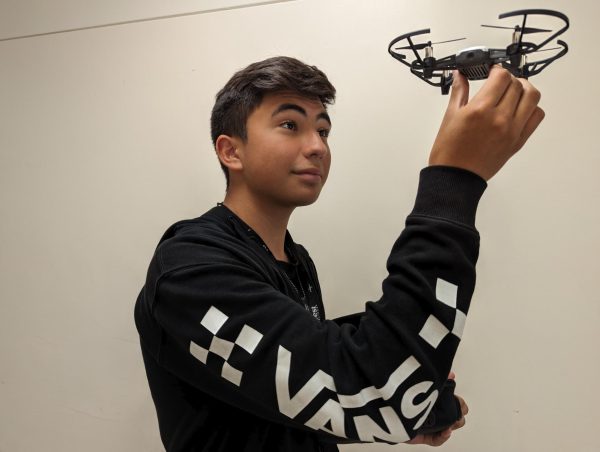 It's not just about flying drones either – the club also exposes student to other forms of aviation. If you have dreams of becoming a pilot, whether it's for commercial airlines or the military, this is a club you'll definitely want to check out. 
"That's the amazing thing with the aviation and drone club," says Crump-Bertram. "We do a little bit of both drones and general aviation. Some of our students want to become pilots, whether that's in the military or airline pilots kind of thing. But then specifically in drones, there's a huge emerging industry. All sorts of things from search and rescue… police, firefighters, all that kind of stuff. But then a lot of taking pictures and videos, whether that's weddings and photography, stuff like that."
The drones that the club uses can go high or do cool tricks. Not many others have that opportunity.
"In the aviation club, we actually have a lot of drones. Some of them could go up to 300 feet high, and others could do tricks like flips and stuff."